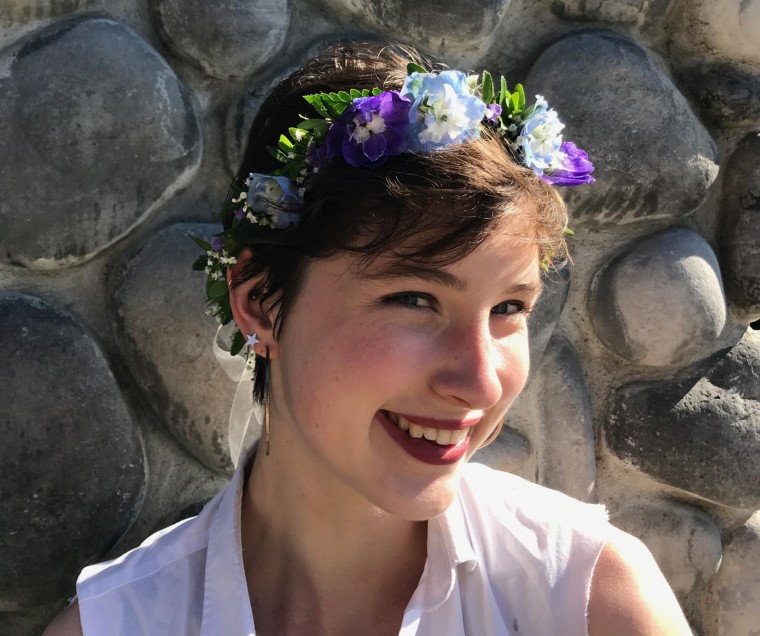 Brief info
Jo started with us back in 2017 just two days ahead of Mother's Day-one of our busiest times. After chatting with their friend Faeron who works with us, Jo walked in the door to talk to us about working here and we were so relieved that we put them to work immediately. Jo's first shift was a long one, 12 hours spent doing dishes, sweeping, and cleaning flowers....we still can't believe that didn't scare them away!
Jo is currently attending the University of Toronto (virtually for the moment due to COVID) working on a degree in Medieval History.
We asked Jo what they like best about working at Brown's and they answered very quickly that it's the people. Of course Jo loves the team here at Brown's, but they also really love connecting with our customers. Jo just loves to help people find that special gift, or the perfect plant and believes that taking just that little extra moment to help can change a person's day. They also expressed how much they love the fact that as florists we are often on the outskirts of the special occasions in people's lives. It's true....Jo is a little bit of a sap!
We love having Jo on our team for many reasons. Jo comes to work with a cheerful attitude and a willingness to do what's been asked of them. There's not a task that Jo is afraid to tackle! Jo keeps us on our toes with their fantastic sense of humor and adventurous sense of style....you just never know what bright and bold thing they will be wearing the next time they come through the door, and you never know just what crazy thing they will say next! Jo is so lovely with our customers and strives to make everyone happy.
When Jo is not at work and not working on their University courses, you can find them doing any number of interesting things; knitting and crafting in general, learning to play piano, practicing Baroque singing, swing dancing, reading, playing Dungeons and Dragons, and taking care of their many plants. Let's also not forget the ever-important spending time with their beloved cats!