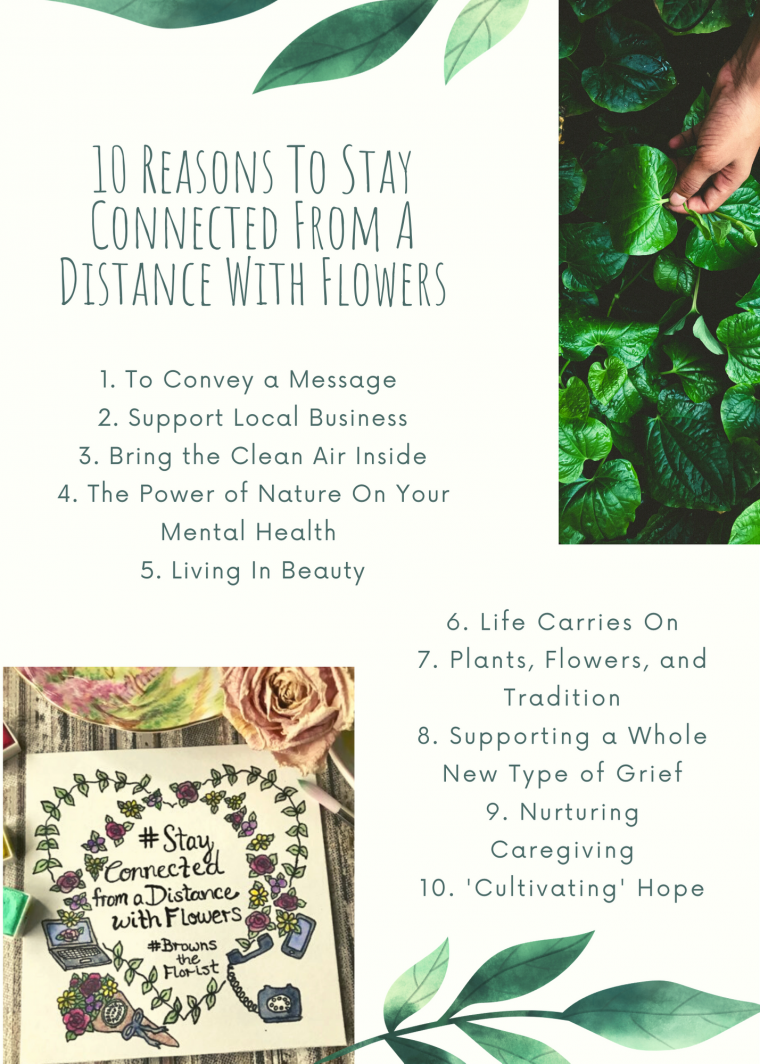 ---
Ask a florist what their favourite thing about working in a flower shop is, and most often, in one way or another, they'll say they love working with "the people!" (They might mention something about being surrounded by beautiful flowers all day too.) Every day, we hear stories about people's personal lives and together as a team, we do our very best to create a positive impact within them. We hear stories from people who want to be supportive, who want to wish someone "Happy Birthday!", congratulate one another and offer some light and love.
Now, more than ever, we hear stories of people who are separated from their families, seniors shut in, birthday celebrations, weddings, loved ones passing on and their funerals being postponed. People are looking to convey their love, sympathy, and support to those they care about, and to connect and do so in a meaningful way.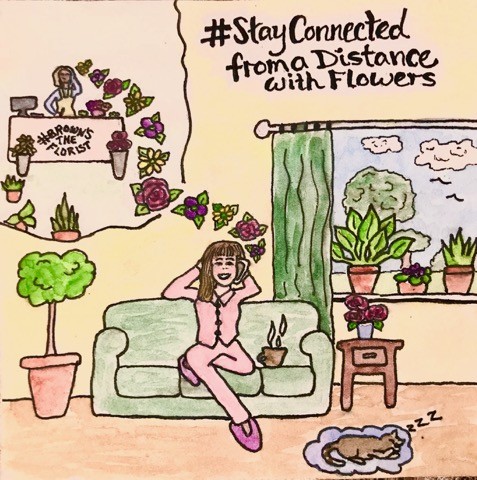 Top 10 Reasons to Stay Connected From a Distance with Flowers
1.  To Convey a Message: 
Floriography, the language of flowers, came about during the reign of Queen Victoria. In this era, flowers were primarily used to send a message that couldn't be spoken out loud, as each flower had its own meaning and sentiment. It became quite common in the 1800s to have a language guidebook in one's home to decipher the ever-changing meanings. Flowers could even be used to answer "yes" or "no" questions. (For example, flowers handed to someone with the right hand meant "yes", and in the left hand meant "no"). Though occurring only a couple of centuries ago, this symbolic language of flowers and plant symbolism has been seen for centuries throughout every continent in the world. Nearly every sentiment can be communicated by a flower! Today, many of the strict rules have been relaxed, and yet sending flowers still leaves an everlasting perception of the sender with the recipient, even after the flowers have wilted and gone. 
Learn more: www.almanac.com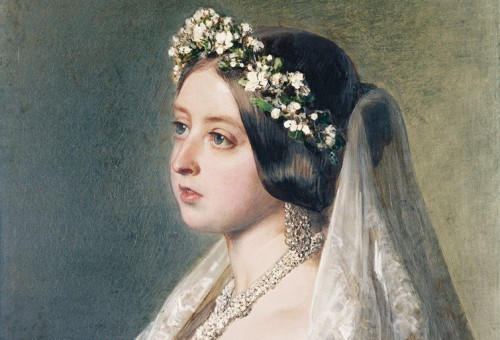 Source: http://blog.english-heritage.org.uk/
2.  Support Local Business:
Where to begin… The list of reasons to support local businesses could really be endless. If you want to create an amazing "domino effect" in your community that connects us all, then support local independent businesses. Independent businesses give their cities colour, texture, smell, taste, choice, and a personality. They're where creativity lives that isn't watered down. They ground their neighbourhoods and make them feel like a home. 
As a local business, we give back to the local economy by utilizing other local businesses, (like our banks, our local delivery services, local recycling companies, and our growers!) When you purchase from a local business, significantly more of your money stays within the community. You'll get a more personalized service and you'll know who the people are behind the product. Local businesses tend to have a much smaller carbon footprint than a big retailer with less fuel used for distribution, and a real drive to not waste anything due to the high costs of running a business. We're accountable to the public as well, donating to local non-profits and employing people in our own community. Beyond that, we're your local neighbours! We care. A lot. We are grateful to you for allowing us to live out our dream. We celebrate your successes and mourn your losses, all the while working hard to bare our service to you, our customer. 
3.  Bring the Clean Air Inside:
Due to our current global situation, we are spending more and more time inside our homes which… as fun as it can be for the first 5 days, begins to feel a bit stuffy. If you're seeking the look of green – we're there with you! 
There is a lot of research out there about whether or not houseplants can actually purify air indoors. If you have 2 plants or 100 plants, each of those plants will still eat up CO2 and create oxygen, (just like we do the opposite). What green leafy plants can do is help get rid of toxins such as benzene, formaldehyde, carbon dioxide and trichloroethylene. These are all chemicals that come into your house when it's being built and insulated. Interestingly, it's the common "low-light preferring" plants that most effectively use their leaf composition to photosynthesize and move air efficiently in the average home. Soil and roots also remove air-borne pollution as they use the bacteria and fungi found in the soil as a food source to feed plant roots. (More soil exposure beneath your plant means even more toxins being absorbed to feed the plants – So yes remove those lower dead leaves!)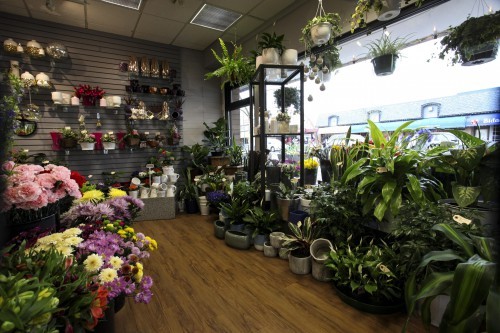 Take a look at NASA Top 10 Plant List below:
English ivy
Spider plant
Peace lily
Aglaonema (Chinese evergreen)
Bamboo, Lady or Reed palms
Sansevieria (Snake plant)
Philodendron
Golden pothos
Dracaena
Ficus Benjamin (weeping fig)
Source: https://ntrs.nasa.gov/search.jsp?R=19930073077 2020-04-19T18:09:21+00:00Z 
4.  The Power of Nature on Your Mental Health:
How does one even explain what some "Vitamin Nature" can do for our mental health in only a few sentences? There are countless studies that have proven time and time again, that time spent in nature has a positive effect on our mental health. Research in this growing field called "ecotherapy" shows us the connection between spending time in green spaces and reduced stress, irritability, insomnia, indigestion, anxiety, and depression. Similarly to "horticultural therapy", which is a practice that promotes well-being through the use of plants and horticultural activities. The act of nurturing something else into life can have really positive effects on our own wellbeing too. Plants are a great mirror of our progress and how we're doing on the inside. They promote mindfulness and force us to be in the moment. They provide "low expectation" companionship by offering a very quiet ear to listen. They remind us of our connection to nature and help us with letting go by showing us that inevitable life cycle, because not all plants survive! Different plants have different needs and we often have to learn their preferences. However, this shows us that our actions have power. When we feel far removed from the natural world, houseplants and flowers can help to fill the void. In a time of social isolation and heightened loneliness, especially within senior communities, it's becoming more and more critical for us to connect and reduce feelings of anxiety and stress. Plants and flowers can help us feel grounded and see the importance of the little things. They can be the best way to help support a loved one, and to help us feel connected as well!
Learn more: Garden plants for mindfulness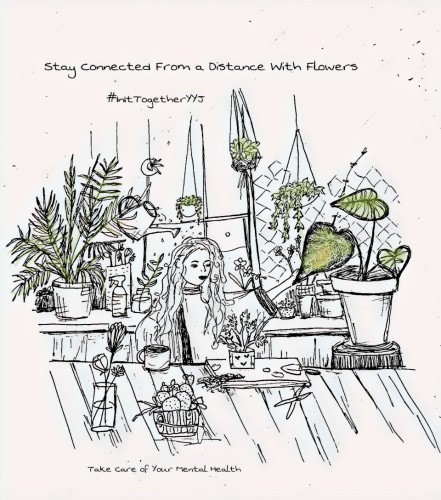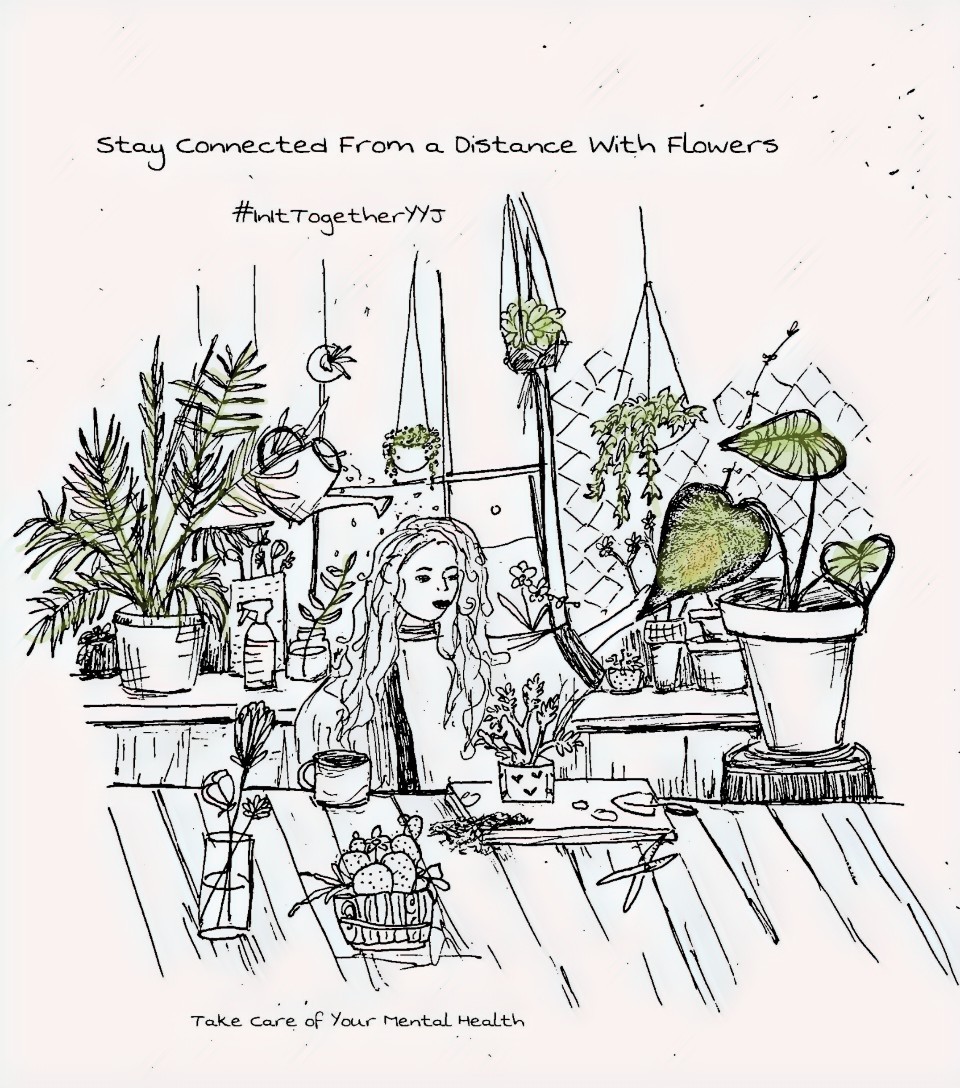 5.  Living in Beauty: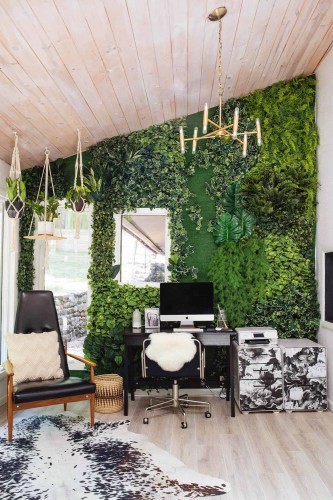 Did you know that being around flowers and plants can spark creativity and help boost your productivity? Being around things that are pleasing to the eye soothes our souls and makes us happy. You may have even noticed, some businesses have living walls to create a more pleasant working environment for their staff. 
Increasing the beauty can make people act differently towards a space overall. How motivated would you be to want to take care of a space that you didn't like the look of? It is our human nature to seek out what we each define as "beautiful", the sublime, or something that feeds our soul rather than just being practical. Certain shapes, scents, colours, and textures can all have an effect on how you feel in a room. For example, warm coloured flowers like yellow, orange, and red, stimulate the brain's alertness and energy levels. Cooler colours like blue and green are more likely to make you feel calm and slow down the release of stress hormones. If you are finding yourself with extra time on your hands, and projects that you just can't seem to start, then begin with this! Curate your space to be more attractive to you and get ready to feel more productive. If you know someone who is struggling with all of the extra time in their home, then sending a plant or flowers might actually be helping their productivity as well!
Source: Living Wall Home Office Tour
6.  Life Carries On:
Not even a global pandemic can stop some of the most significant moments of our lives from happening. We still have birthdays to celebrate, newborn babies to love, ended lives to grieve, milestones and memories to be made. This may be something that feels frightening, or maybe it makes you feel hope. These changes might even feel as familiar to us as the cycles of nature. Most of us have never lived through a global crisis before and this is all new to us. Physical-distancing is going to be our "new normal" and will likely continue to be for a while. Thankfully, life does continue on and we can co-exist in a new way. It's so important to hold on to our ability to honour all of the micro moments in life so that we can have hope. Honouring these moments by sending flowers reminds people that we are connected and there is so much to celebrate and look forward to. 
7.  Plants, Flowers, and Tradition:
Many of our traditions today and throughout history came about because of ancient theology and mythology. Like how Ancient Greeks associated flowers with the gods and would bring floral offerings. Or how in Ancient Egypt, pharaohs would decorate their carts before heading into war. In some parts of the world like India, flowers and plants are still incredibly symbolic in a way that preserves many religious traditions. (For example, in Hinduism people burn sandalwood to purify holy places as it is considered the epitome of excellence). In China, odd numbers are preferred when it comes to the quantity of the flowers or plants that are used in a bouquet or arrangement because it symbolizes the irregularities and spontaneity we experience in our everyday lives. Japan even has its own language of flowers called "Hanakotoba", where certain plants are given "passwords" to deliver specific messages. Since different civilizations had diverse meanings for flowers, the language of flowers is quite intricate. Though we may not know the language of flowers as well today, the tradition of giving flowers lives on. In our modern culture, we still have numerous social traditions like: wearing body flowers (boutonnieres and corsages) for prom, carrying a symbolic bridal bouquet for a wedding, sprays of flowers like lilies and roses displayed for a funeral, and plants and flowers that will bring warmth and good luck to a new house or business. Have you ever seen your grandparents exchanging yellow roses with their friends? It's because traditionally they symbolize friendship. When you hang a wreath of evergreens on your door every year around Christmas time, that's a tradition too! Even though people may not know the meaning behind a number of stems of a certain flower, the flowers themselves still convey a special message when they are given as gifts. Modern technology has made it possible to carry many seasonal flowers all year round, and even more possible to send them to family or friends no matter where they are in the world to help us stay connected.
8.  Supporting a Whole New Type of Grief:
Have you at any point had the feeling that everything right now is calm with an underlying atmosphere of chaos? It seems that collectively, we've all felt different stages of grief on some level. Not only that but it could be that we are feeling more than one kind of grief; anticipatory grief as well. After reading a recent article called "That Discomfort You're Feeling Is Grief", I felt affirmed in that through everyone's virtual meetings, quiet days, or frontline work, we're all feeling that the world has changed. 
"Our primitive mind knows something bad is happening, but you can't see it. This breaks our sense of safety. We're feeling that loss of safety. I don't think we've collectively lost our sense of general safety like this. Individually or as smaller groups, people have felt this. But all together, this is new. We are grieving on a micro and a macro level." – Scott Berinato 
Learn more: https://hbr.org/2020/03/that-discomfort-youre-feeling-is-grief
 As survivable as this all can be, the open-endedness of our current situation makes us feel uncertain of the future. In these uncertain times, we want meaning and we want light to follow. So we begin to appreciate things more like technology, and long walks. The acceptance stage: that we have to adapt to a new way of being and that it is possible. What's new about all of this is that now we live in a global village where people travel and are aware of what's going on in the rest of the world! This new grief could be a feeling that stems from our interconnectedness and awareness of the losses outside of our normal circles. It's a collectively conscious grief, and in a way that means we are more connected than ever. We can't keep each other from grieving, but we can do our part to help each other through this process by treating it that way. Sending flowers or a plant is one of the most common ways in history to symbolize hope and support in a time when it's so needed.  
9.  Nurturing Caregiving:
This is a time for us all to show patience, show how you care, and show kindness. It's also a vital time to pass these values onto a younger generation. Teaching our children and younger people to show support through a form of communication that isn't a text or a video chat can only be beneficial. This kind of caregiving will hopefully be preserved beyond this difficult time. It teaches people responsibility and that it's really impactful to do a nice thing.
How we as a community on Vancouver Island come together to show our appreciation connects us all every single day! We are ever grateful to see our local communities on Vancouver Island stepping up and supporting each other every single day. Whether it's waving flags, putting up hearts in the windows, or banging pots and pans at 7pm. We can clearly see the kindness coming from our community to show our frontline workers and essential services love as they show up every day and risk their own health to make sure that we can have access to our everyday essentials. 
10.  'Cultivating' Hope: 
With more time at home, have you noticed how your plants are doing? Is your dracaena in the corner of your living room (that you nearly gave up on) showing any springy new growth? Maybe you resurrected a plant, or maybe you still can! Just like our recovered houseplants can live on, hope is essential to human survival. It's an intrinsic part of who we are. To foster hope, is to bring awareness to a future, and a better way to manage our lives. When we are isolated and shut in, it can feel harder to cultivate hope on our own. It can feel threatening and scary because it brings up fear of what change may bring. Helping one another to reclaim the present reality can eradicate our fear and uncertainty and transform our present moments. Activated hope influences our thoughts, feelings, and actions in a positive way, making life feel more fluid and enjoyable. 
"Hope is being able to see that there is light despite all of the darkness" – Desmond Tutu
In our industry, hope often lives in the card messages that are sent and the stories that are shared. Brown's The Florist, in business since 1912, has well over 100 years' worth of stories. We have weathered world events such as WWI, the Spanish Flu, WWII, the Stock Market Crash of 1929 and the Great Depression.  More recently we have been here for the 2008 financial crisis, H1N1 and SARS. Through all these life-changing events, Brown's The Florist has remained open to provide hope, support, and kindness to those who need it. 
Brown's The Florist wants everyone to know that with everything going on, if you are in need of hope, we have enough to go around and we will continue to be here for you and help you #StayConnectedFromADistanceWithFlowers.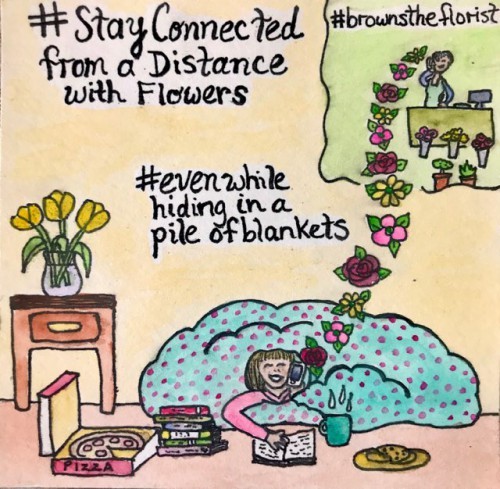 Artwork by Alissa Demers and Katherine Olmstead  
Written By Katherine Olmstead