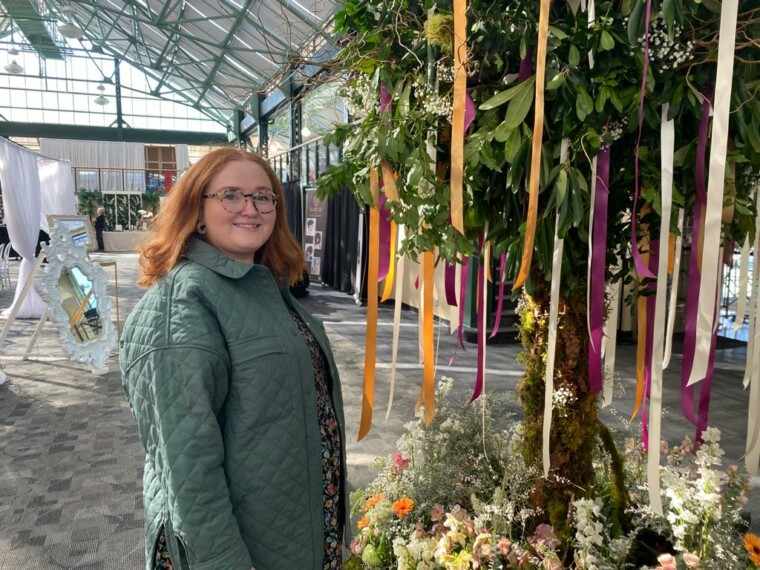 Sidney Manager
Brief info
Born and raised in England, Charlotte moved to Vancouver in 2018. With no floral experience, she went into a flower shop and asked for a job. She was hired right away and began learning floral design very quickly!
In 2020 Charlotte and her partner moved to the island where she found her way to us. With past experience as a wedding coordinator at a hotel in England, she was the perfect choice to oversee weddings at Brown's while our wedding manager was on away on Maternity Leave. Charlotte loves weddings and loves the administrative side of the business which has been a welcome addition to our team!
Charlotte is currently the Assistant Manager of our Sidney location, helping Kathy keep that store in tip-top shape! She is dedicated, passionate, and creative. She watches trends and loves to try new things. Charlotte loves working with customers in the store, getting to know them, and creating fun designs for them. During one of her trips to the UK Charlotte was lucky to attend McQueen's Flower School to learn about large-scale floral installations and looks forward to learning more about that side of the floral industry.
Charlotte loves working at Browns and describes it as a supportive community where the team is given the space to be our best and explore our creativity.
In her spare time, you can find Charlotte exploring the gulf islands or doing arts and crafts. She considers herself a bit of a connoisseur of local Victoria restaurants and is regularly organizing get-togethers with friends and flower family. Fun fact: Charlotte lived in Paris for 3 years and speaks french fluently! When asked what her favourite flower is she had difficulty narrowing it down. First, she said she had one for each season but eventually settled on sweet peas.
Charlotte's advice for aspiring florists? In the beginning, the tasks can seem repetitive and uninspiring, but the more time you spend working as a florist, often the bigger the rewards and opportunities.