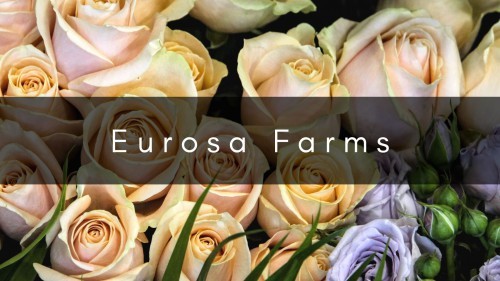 Rose-growing has been a three generation family tradition that began in the Netherlands.  Eurosa Farms is situated in beautiful British Columbia where they began by growing fresh cut roses with the emphasis on quality.
Eurosa is very excited to be adding new, classically shaped garden rose varieties this year as they continue to expand their rose selection with new and innovative options.
All of Eurosa Farms flowers can be sourced either directly through their wholesale here on Vancouver Island or through United Flower Growers in Burnaby.
The local community is very important to Eurosa Farms. They are thankful of the continued support from their customers and community. That is why Eurosa Gardens supports various community groups and nonprofit organizations such as Rotary Club, The United Way, Canadian Cancer Society, and Saanich Peninsula Hospital.
Visit Eurosa.bc.ca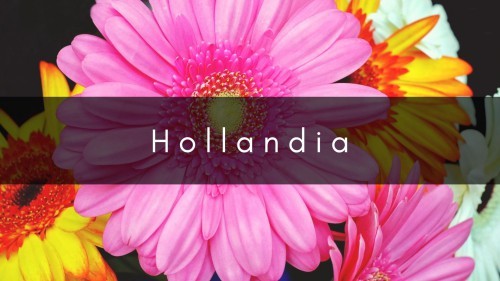 Hollandia Greenhouses began in Maple Ridge BC in 1952, growing from a 2-acre family business to a 12 acres operation in Pitt Meadows with annual production in excess of 20 million blooms. Today, Hollandia hires 70+ employees to service a customer-base ranging from online consumers, retail florists and bouquet makers to flower wholesalers, distributors and grocery chains.
Hollandia has 12 acres of greenhouses producing 20 million+ blooms annually. Pioneers in the production of hydroponic gerberas, Hollandia uses sophisticated fertilization, irrigation, heating and cooling systems, resulting in the production of quality gerberas that possess longer vase-life and cleaner foliage.
Visit Hollandia.ca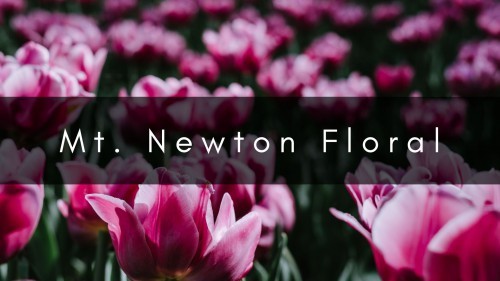 In operation since 1986, Mt. Newton supplies a wide range of local and imported products to florists and grocery stores. They are a family-run company with a dedicated team that is passionate about flowers and providing their customers with high quality products and service.
Throughout the year Mt. Newton offers a wide selection of local and imported flowers, greenery, hand-tied bouquets, tropicals, and potted plants. Seasonal offerings include Christmas greens, garland, wreaths, and Mt Newton Grown cut flowers, including over 25 varieties of dahlias.
Mt. Newton Grown – During the summer and fall their fields and greenhouses are home to an on-trend selection of dahlias, sunflowers, chocolate cosmos, ranunculus, anemones, Koko Loko roses, astrantia, chocolate lace, green mist, and a selection of herbs. Their cut flowers and greenery are carefully selected for their longevity, colour, diversity, sturdy stems, and size.
Visit MtNewton.ca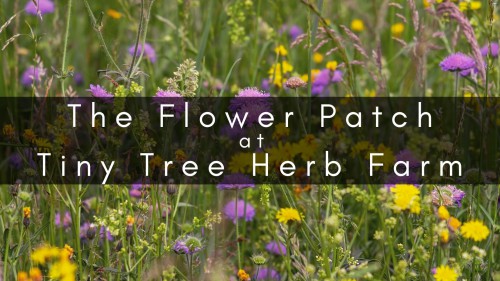 Tiny Tree Herb Farm is an almost six acre family farm, permaculture learning space and event venue with a focus on people, plants, animals, healthfully grown medicine and food.
Yvonne and her husband James, Academic Dean at Pacific Rim College and founder of its industry-leading school of Western Herbal Medicine, enjoy growing seasonal, sustainable, unsprayed flowers with their children on the Saanich peninsula. Yvonne offers a floral design service including pre-made bouquets at local haunts. During the summer and fall, Tiny Tree Herb farms is home to delicious edible flowers including nasturtium, sunflowers, dahlias, bachelor buttons, pansies, herbs, and more. Their flowers are grown with love and carefully selected for their diversity, colour, sizes, and magnificent uses.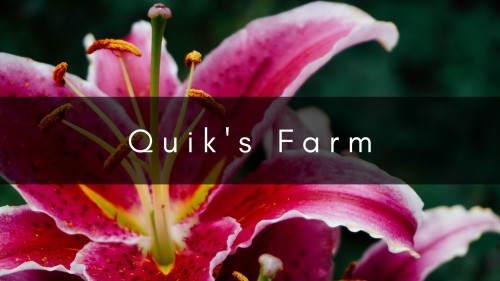 Quik's Farm is a floral growers operation proud to serve a discerning clientele of floral wholesalers, flower distributors, and retailers who rely on us for high quality and exclusive varieties of cut flowers.
Located in Chilliwack, British Columbia, they supply wholesale flowers across Western and Central Canada, as well as into the Unites States.
Quik's Farm Ltd grows bulk fresh cut flowers both in state of the art greenhouse facilities as well as in their fields. Indoor crops are available throughout the year while the outdoor products such as Sunflowers and Asiatic Lilies are available seasonally.
All of Quik's Farm greenhouse facilities utilize the most advanced climate control technology available to the industry to provide their plants with the best growing conditions. Combined with industry leading best practices, they are able to produce sustainably grown, high quality cut flowers every day of the year.
Visit QuikFarm.ca