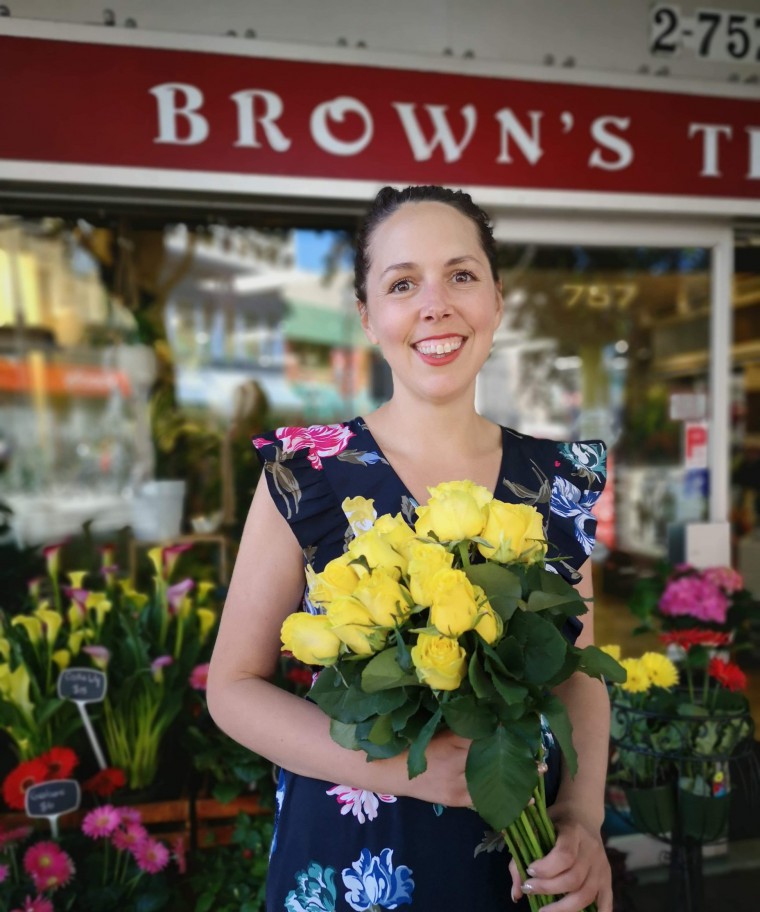 Westshore Store Manager
Brief info
Courtney started working as temporary help during Valentine's Day in 2012 and as of 2020 has become our Westshore Manager.
She came to us with no experience in floral, but with a great attitude and strong work ethic. She continued working with us through the spring of 2012 on a casual part-time basis while completing a Diploma in Photography.
With her photography skills, Courtney is our in house photographer and is responsible for all the beautiful photos on our website. She has become a master at capturing the beautiful work of our designers to showcase for our customers online and has helped to increase our online sales with all of those beautiful photos.
Today she is an integral part of our Management team. In her years in the shop, Courtney has worked hard on her skills and has proven to be an incredible floral designer, a pro with customer service, and passionate about plants (you should see her collection at home)! Courtney loves all things weddings and events and we consider her to be an expert having done all kinds of wedding and event floral design. Courtney does a large portion of our wedding consultations and helps to coach our junior wedding consultants as well.
In years past she has lived abroad in South Korea where she taught English to elementary school-aged children for 4.5 years. In her spare time, you will find Courtney doting on her many plants, her three cats Miss Daisy, Mr. Chips, and Miss Marigold, and spending time with her partner, Darren who fully supports her love of animals and plants!