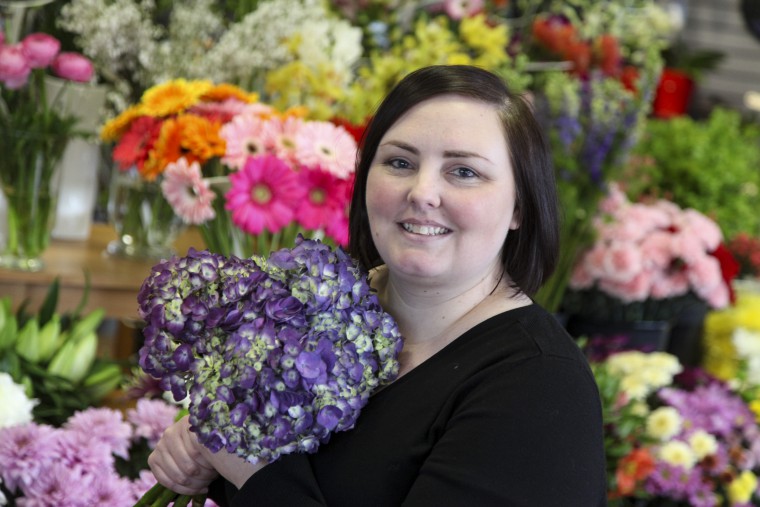 Wedding and Social Media Manager
Brief info
Amanda was born and raised in Ladysmith, arriving in Victoria in September of 2007 after receiving her diploma in Commercial Floristry from Kwantlen Polytechnic University. Amanda chose to study floristry on a whim after her friend suggested she maybe "try a floral class". It turned out to be the right decision as she is a seriously talented (and speedy) florist who makes gorgeous designs.
Not only that, but she is a natural born leader who has a knack for seeing people's best strengths and helping them grow. She is easy to learn from with an infectious humour and kindness, and yet is always ready and willing to learn more herself! Amanda has worked at all of the Brown's locations (including 2 weeks at Hillside when it existed) and quickly became Assistant Manager, and then Manager of our Downtown shop. She says "she was young and naive and didn't know what she was agreeing to, but she's glad she was oblivious enough to say yes."
Come 2013, she had the incredible experience of opening our Westshore shop under Natasha's wing. Amanda managed the store for 7 years until stepping into the new roll of Social Media Manager and head of our Wedding team. Amanda has many favourite things about working at the flower shop. One, being a part of the "Brown's family".. She loves how powerful we are together and that we can really move mountains! Amanda's favourite flower might be roses, orchids, daffodils, or lilacs. (She compared choosing a favourite flower to having to choose a favourite child). So it's up for debate!
In Amanda's spare time she enjoys reading a good book, and a hot bath. Most of all, she loves hanging out with her husband John, stepson Layne, and adorable cat Ella (with the cute nose!) Amanda's advice for aspiring florists is to be ready to work hard, watch trends, keep learning new ways of doing things (mechanics etc), and be prepared to go with the flow as things change fast in the flower shop!