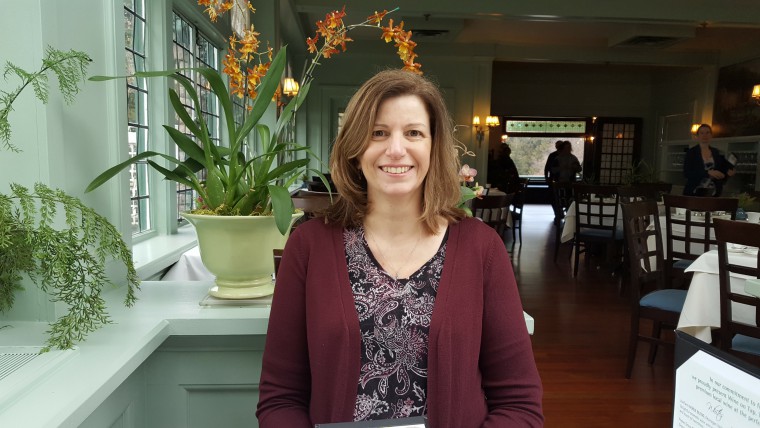 Office Manager
Brief info
Annette comes to us with experience in large corporations working in operations and compliance - a skill set that has changed us for the better. She has been with us since October of 2014 and it's hard to believe the difference she has made for us in our business in just 5 years.
Annette's official role at Brown's is Office Manager- she takes care of the paperwork, accounts, HR, buying and all sorts of other things on the back end of our business. She spends a lot of time helping us all fix our mistakes. With a staff of about 30, that's a lot of mistakes! We are all so very grateful to have Annette here helping to make us all better at what we do.
Annette's favourite part of working at Brown's is when she's able to make things more efficient and help things run smoother for everyone at the shops. She has done just that, cleaning up a lot of our processes and paperwork, keeping us all on track and in line.
Annette's favourite flowers are sweet peas in the garden and a lovely soft pink garden rose.
Annette was born in England and came to Canada at 16 years old. She's lived on the South Island for 35 years and is a true islander. In her spare time, you can find her going for hikes at many of our local trails and beaches, reading, tending to her gorgeous garden, or making sure all of her many houseplants are happy as can be. You guys should see her African Violet at home- it's HUGE! Annette and her husband also love to go on cruises and take trips with friends and family. They have two children who she says pick on her constantly (her daughter who also works with us says it's just to keep her on her toes!)
A true Brit, some of the best ways to Annette's heart are a good cuppa tea (regular Tetley only)or a good bottle of wine. (All Brown's staff take note- the next time you need Annette to bail you out, come armed with her favourites!)
Annette's advice for aspiring florists; you need to be creative and adaptable as things change on a dime around here. Well said, Annette!