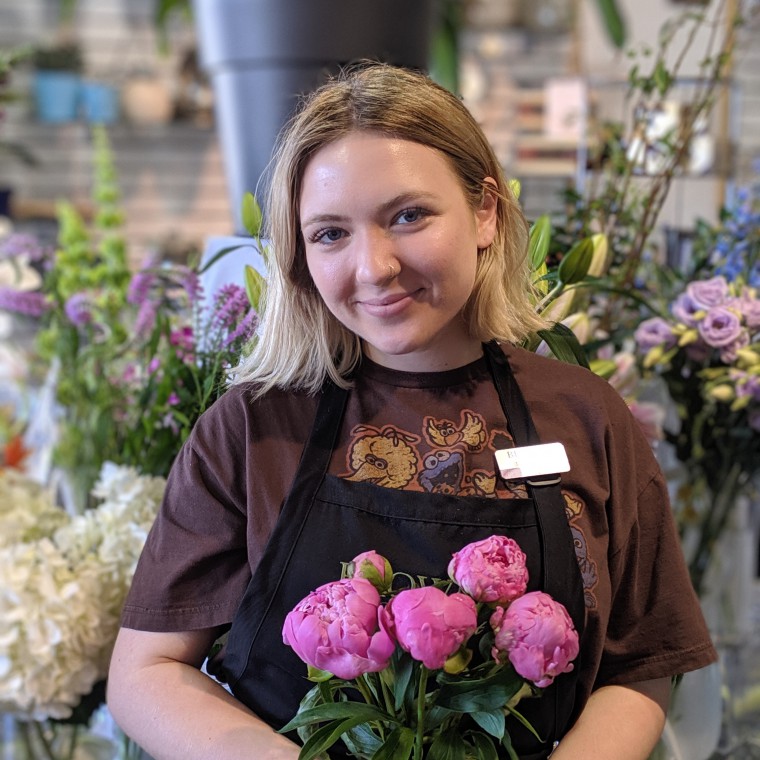 Westshore Assistant Manager
Brief info
Avery came to us while finishing high school and took a chance on us as her very first job. It's worked out very well for both her and us as she's been with us since 2018!
Avery is an eager and fast learner and we have enjoyed teaching her everything about the flower shop from the ground up. Over the years she has really blossomed in front of us and is now an incredible floral designer as well as the Assistant Manager of our Westshore shop.
She loves to make a BIG bouquet or arrangement and her sense of colour is really amazing. She comes up with colour combinations that are often a little different than others may choose, but always beautiful. She's spent time recently honing her skills in both wedding work and body flowers such as corsages, boutonnieres and flower crowns.
Avery's favourite things about working at the flower shop include learning new things, and has recently grown to love the more intricate work in the shop. She love the supportive and positive working environment in our shops. Even if she is having a bad day she knows she can come to work and will feel uplifted by her coworkers!
In her spare time, you can find Avery with her friends and family (including her 5 siblings), snuggling her dog, or doing Pilates! Cattle Point and Willow's beach are among her favourite places to hang out. With her sweet personality and a great sense of humor we are lucky to work with her.