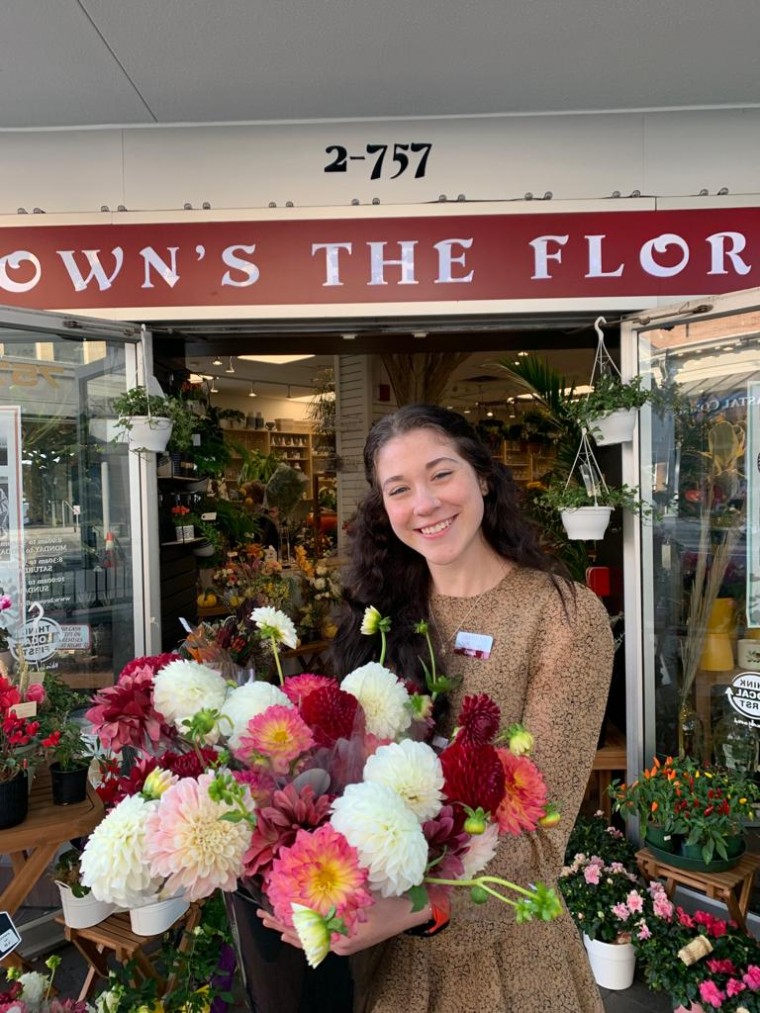 Brief info
Emma has been with us since 2021 and has been a fantastic addition to our team.
While Emma was born here on the island, she grew up in Alberta. She came back to the island to attend a boarding school during high school and decided to stay. Emma went to UVic for Child and Youth Care with a minor in Anthropology before landing at Brown's through a friend.
Emma started as an assistant in the office and eventually has grown into the position of Delivery Manager. You'll find Emma mostly working out of our Downtown and Sidney stores, but on any given day she could be just about anywhere! Managing deliveries with Brown's has been a position that she and Natasha created together and Emma has really done amazing adapting and learning as she goes, coming up with solutions and juggling the uncertainty of that role.
Described by Tammy as "kind of like an angry kitten sometimes", we love Emma's passion, determination, and ability to speak her mind. She's also willing to admit when she's wrong, a truly admirable trait to have. She's a team player and will go above and beyond to get the job done!
When we asked her what she likes about her job she said that she loves the unpredictability and not knowing what each day will bring. She loves to problem solve, and feels she is good at making on the fly decisions…that's a trait that is very good for working with Natasha…for those of you who know her, she throws a good curve ball! All of these things come together and make Emma a great fit for her role at Brown's.
Her favourite flower is the carnation, a fantastic choice…she can see her favourite flower in just about any colour under the sun and all year round!
In her spare time you will find her hanging out with her dog Max. They love to go on adventures together doing things like hiking, camping, road trips, and lots of beach time. Emma also loves to read and has a substantial book collection scattered across the country at her friend's and family's homes. She does dinner with her Grandpa once a week and can even get a bit artsy in her off time!
Emma's advice for anyone considering the flower shop or delivery life is to be flexible, adaptable and open minded….pretty solid advice!