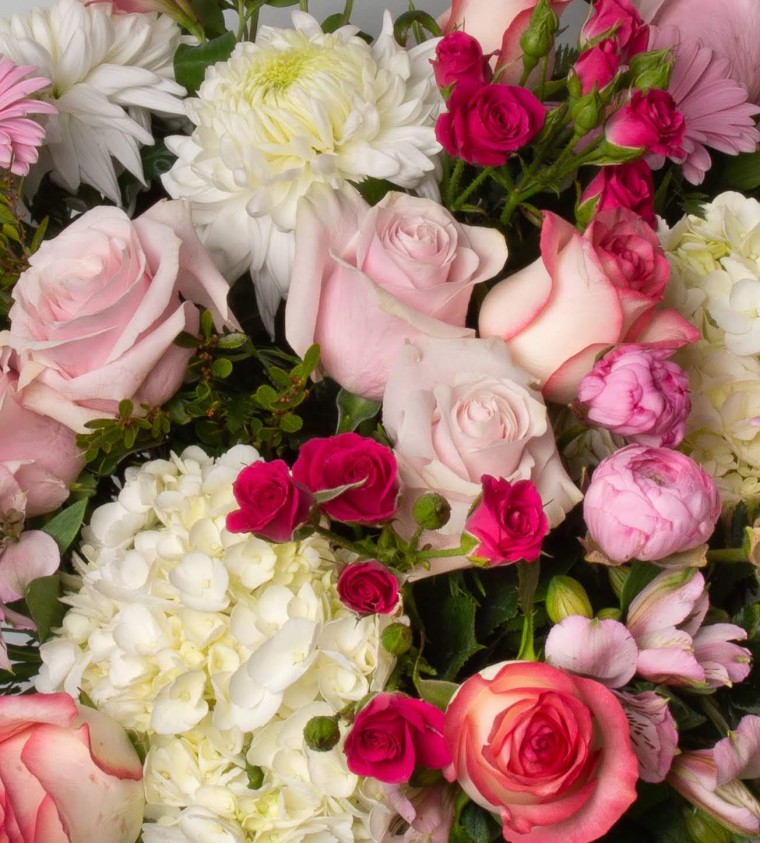 Brief info
Irma is an energetic mother of 3 and grandmother of 2. She also has one great-granddaughter and another great-grandchild on the way due in February.
Born in Germany, Irma and her family came on the slow boat to Canada in 1950. They landed in Halifax and took the train to Winnipeg. Coming from Europe, she first noticed how vast Canada is.
Irma comes to us with an incredible history and experience in floral. She has been a florist for 48 years! Imagine how many people she's made happy with flowers over the years. She owned her own shop in Winnipeg, went on to live in Reno for about 10 years where she worked as a florist doing mainly casino work with lots of BIG arrangements for BIG casino events. She's been living in Sidney now for 17 years and came to us in October of 2014 after working for another flower shop for a number of years.
Originally it was her husband who wanted to live on Vancouver Island. While Irma was not so sure about it then, It didn't take long for her to realize that not only is the weather good here, so are the people.
We are so lucky to have Irma on our team. Not only is her knowledge and experience invaluable, but so is her personality, her fantastic sense of humour and her heart of gold. You will find her most often in our Sidney store, however, she does make guest appearances in our downtown shop as well. She is like the energizer bunny, she just keeps going and going, often outpacing even our youngest designers!
Irma is a real people-person, so it's no surprise to us that one of her favourite things about the flower shop is being around different people all the time. Of course, she also loves the creativity of the job and the art of floral design.
Irma's advice for aspiring florists in her own words, "You can get a lot of enjoyment in it and can stay in it forever. As long as you like it and can physically do it, so go for it, follow your dreams!"