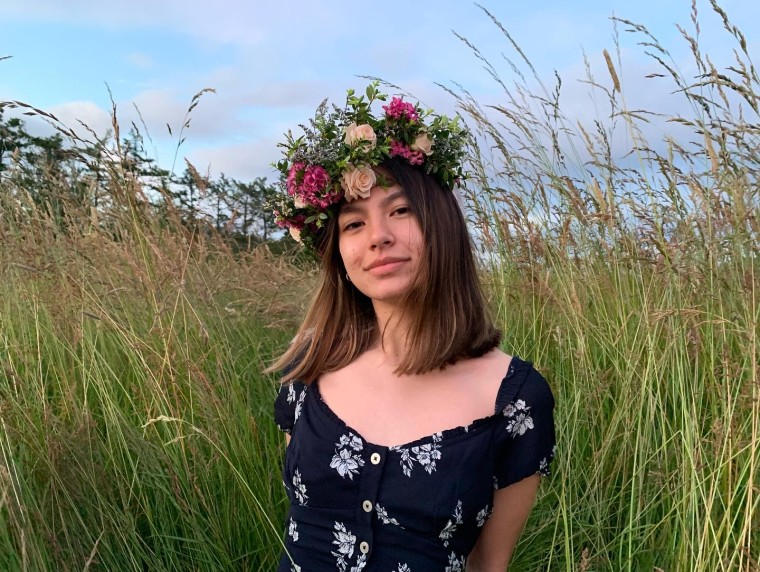 Brief info
Malaya started with us back in 2020 during the pandemic, after the theater she was working at had to close.
Even after restrictions loosened we are happy to report that Malaya has stuck around and is a valuable member of our team. She describes Brown's as a warm and welcoming place to come every day and feels grateful for the opportunity to have also done her Co-Op with us through UVic.
Malaya is ambitious, working on a double major in Environmental Studies and Geography, so during her Co-Op she spent time doing lots of research regarding our sustainability at Brown's and how to move forward in an environmentally friendly way. While she's still working on her degree and is not sure exactly what her future holds, she knows she's passionate about the environment and sustainability!
Malaya is kind and a little bit soft spoken (but don't be deceived…she is very well spoken, even if it's said softly!). She has a great sense of humor and is a lovely person to work with. When asked what she likes about her job she emphasized how nice it is to have such diversity in her days. Malaya likes that things are always a little different every day from making beautiful bouquets for the customers to doing a last minute delivery, there is always something interesting going on!
If she could choose to have any super power, she says it would be the ability to change probabilities. What's the probability she's going to wake up in Costa Rica tomorrow? Well…if she could change the probability to 100% …you get the idea!
Her favourite jobs at the shop include organizing (a very valuable skill in the shop) and of course creating beautiful floral pieces for the store.
Malaya's advice for those considering working in the flower shop is to be aware that while it can be really fun, there is a lot of nitty gritty work, especially when you first start. If you're really passionate about learning then working at a place like Brown's is great. You may start out with some nitty gritty jobs, but you get to learn so much even before you're learning floral design!
While she doesn't have much of it, in her spare time you can find Malaya going for a nice drive down Dallas Road to enjoy the scenery, or spending time outside. Choosing a favourite flower was a difficult task for her, but she finally settled on Dahlias…such a beautiful choice!