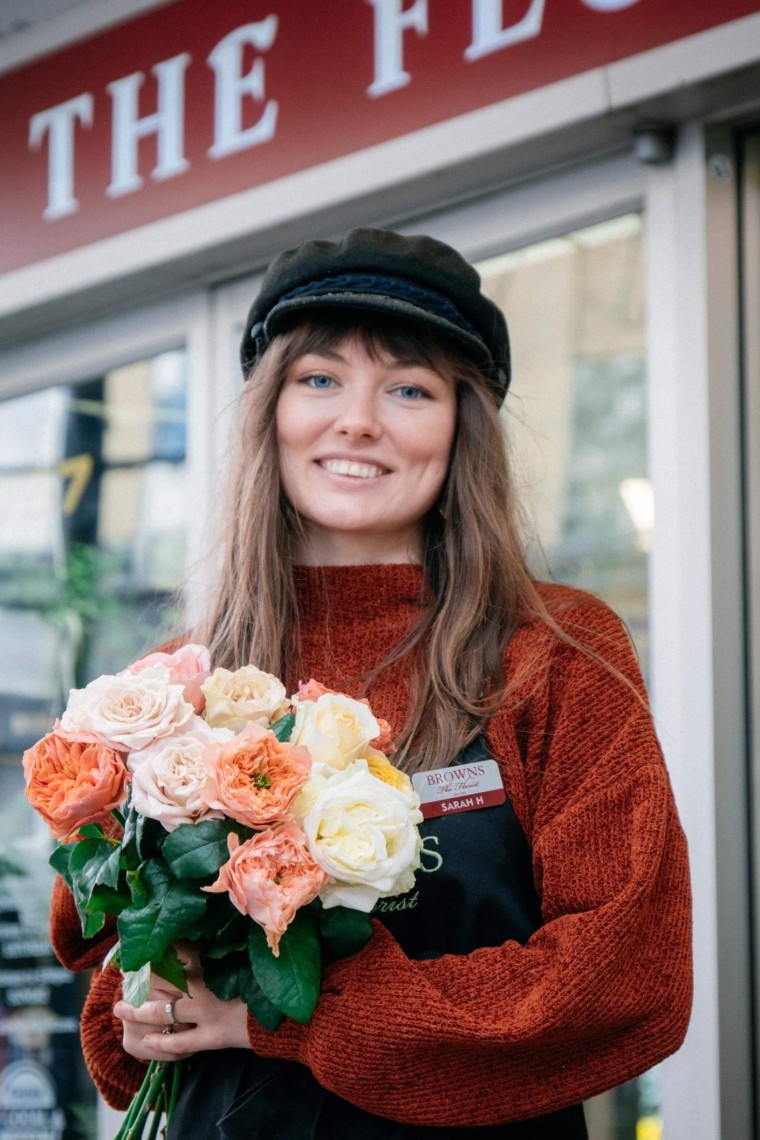 Brief info
While she did live in Kelowna for a short time, Sarah was otherwise born and raised here in Victoria. She came to us after working in the floral department of a grocery store for a couple years. She came to Brown's hoping to learn more about floral design and more about our industry as a whole.
We asked Sarah what she loves about Brown's and she really focused on the people. She loves the people she works with daily and loves how friendly everyone is. Sarah said that coming to work everyday feels like coming home (how sweet!).
Sarah has gained so much confidence in her design skills and overall knowledge since starting with us. She is a beautiful designer and loves a good challenge. She likes very specific orders and loves to rise to the challenge to make those orders extra special. In her future at Brown's she's looking forward to learning even more about floral design and starting to dip her toes into the world of wedding design.
In her spare time you can find Sarah spending time in nature, working on her balcony food garden, and thrifting! She's also very interested in alternative medicine and herbalism. She loves children and is passionate about child psychology. Sarah's favourite flower is Delphinium. She of course also loves spending time with her fiance and is excited for her wedding next year!
As one can well imagine, working with somebody who loves flowers and loves children is a delight. Sarah is a wonderful, sweet addition to our team and we love working with her!
Sarah's advice for aspiring florists is to firstly keep in mind that it's not just playing with flowers all day and to secondly be open to feedback and advice from those who have more experience than you.