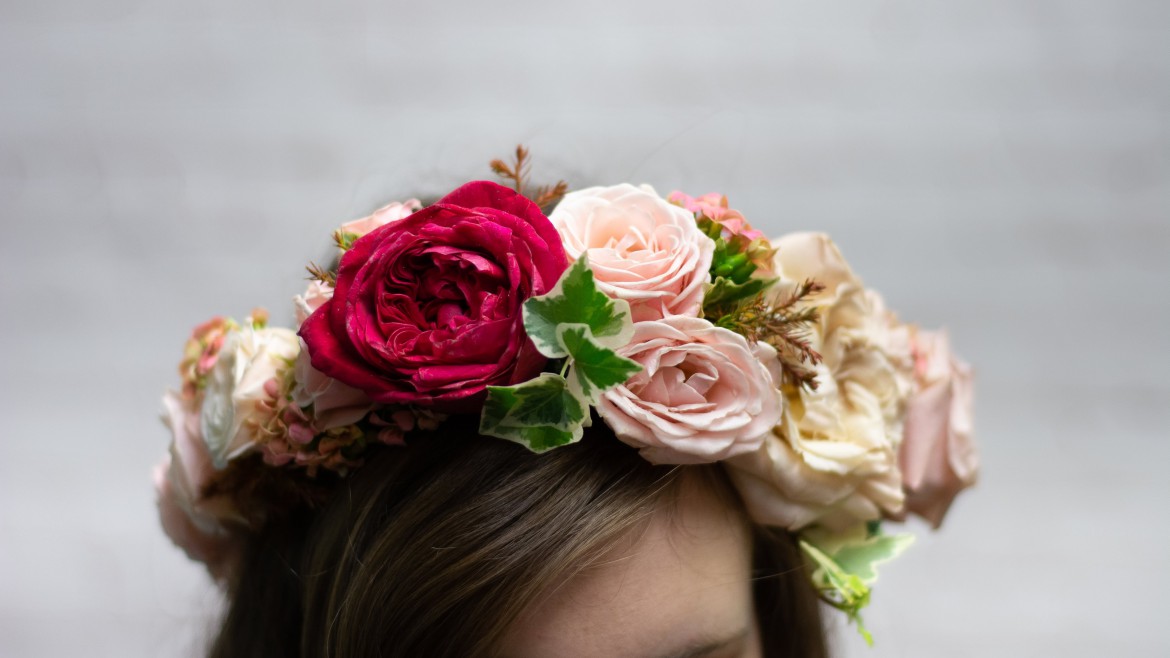 Here we are, Grad Season 2021.
It's been a challenge of a year, to say the least. The students graduating this spring have worked harder than ever before, in more challenging circumstances than ever before, to reach their goals – and they did! They hunkered down and worked to "bend the curve" while still working at their educations.
We are more than thrilled that after this week's exciting and very positive announcements from Dr Bonnie Henry and her team, graduation celebrations will be back on the table this year!
Sure, some restrictions will still be in place, so it may not look exactly like it did pre-2020. However, this year will have far more freedom than last, and we think we speak for everyone when we say we are ready for a party!
So, the question has now become, "What is the plan for grad this year?"
How do we celebrate after such a tough year?
How many flowers are too many flowers?
Can we put flowers everywhere?
Ok maybe we can't put flowers everywhere, but we do have a few ideas of places we can.
Body Flowers
Corsages and boutonnieres are a long time tradition for many occasions, one of the most common being graduation. Every year at Brown's we help hundreds of grads choose the perfect corsage or boutonniere to wear with the outfit that they spent a lot of time (and money) picking out.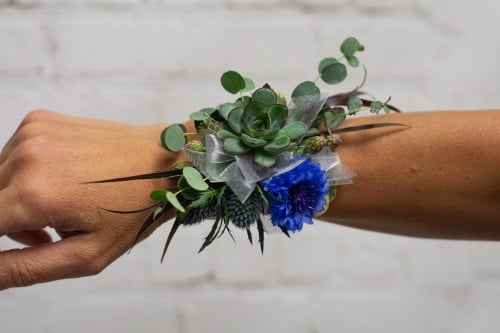 We love to find the right flowers to compliment the colours and style of their outfits and finish them with details that make each piece unique. These are pieces of art that will live on forever in photos.
Many people don't know that there are more options than your standard corsage or boutonniere. But, we love a chance to get creative and to come up with something that nobody else will be wearing!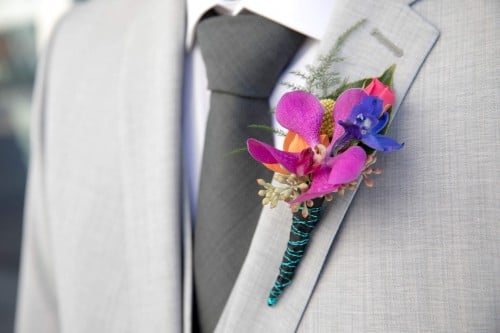 Lately, we've been excited by Floral Tattoos as a modern take on the traditional corsage. Made popular by Sue McLeary (also known as Passionflower Sue, follow her on Facebook and Instagram for some gorgeous content in your feed!), Floral Tattoos can be worn on literally any part of your body.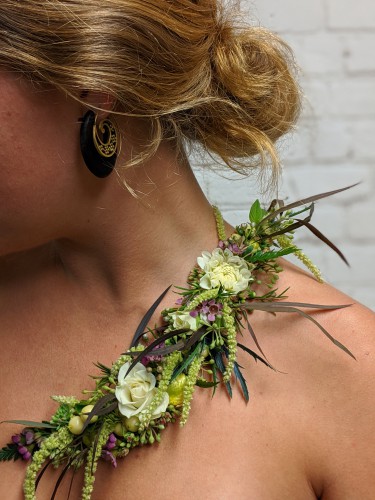 We're talking arms, necks, backs, legs…if you want to cover something up or if you want to accentuate something, a floral tattoo could be the answer!
Congratulations Bouquets
Your favourite graduate of the year has finally done it! They've finished their exams, they've walked across that stage (even if the audience is just a very small one), and they're carrying their diploma in hand. Now is the time to hand them a big, luscious bouquet of flowers as you exclaim your immeasurable joy and pride in them!
Grab your camera and take some photos of this momentous occasion. This is truly a once-in-a-lifetime event that you'll want to remember for the rest of your life.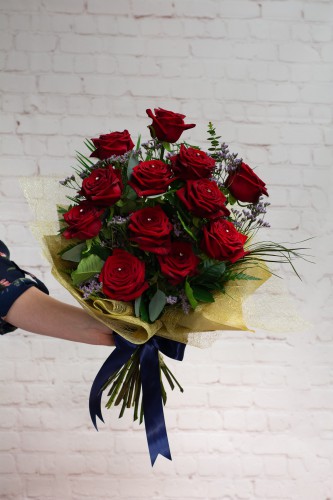 When it comes to congratulations bouquets there are infinite options. You can choose their favourite flower or flowers in their favourite colour. One of our favourite options is a bouquet of locally grown Eurosa Farms roses. This is an ideal time of year for roses; it is their season, and they make such a beautiful gift for a special occasion.
Don't forget to ask us to wrap it specially as a presentation bouquet. This is a finishing touch that can make your flowers look a little extra fancy!
Party Decor
School is officially done, the ceremony is over and now it's time for the party.
It's true, we will still need to keep gatherings quite small for the moment, but that doesn't mean your party can't make a statement! We are florists, so we may be a bit biased about this, but this is where you can really go nuts with flowers everywhere!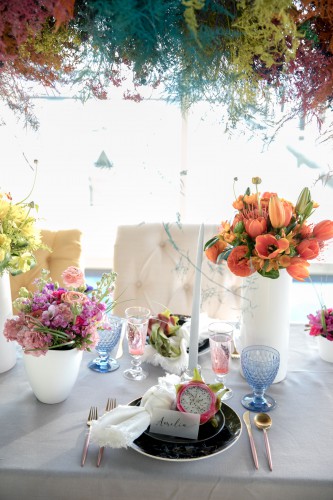 We're talking: Party favours (think plants, single roses for each guest, or mini bouquets), centrepieces, welcome table flowers, garlands for your staircase, or even something as show-stopping as a floral backdrop for your selfies! Intimate doesn't just have to mean small, but it certainly should mean special.
Congratulations to all of the graduates of 2021, from the High Schoolers who've spent the last 12 years working towards this momentous occasion, to the college and university graduates who've spent years (and a whole lot of money) on their post-secondary education. Well done!
Take a bow and pat yourself on the back, it's time to party!
*Images include the following amazing vendors: Courtney Hawkins Photography, Hattie Root Photography, Details Planning and Event Design, Victoria International Marina, Faire La Fete Linens, Bash Specialty, Toque Catering, Outlooks For Men, Love Letters Co, Allison Shelrud Cakes, Artistry By Alexa, Erin Stag Makeup, Paul Mara Jewelers, Shades of White Bridal, and of course Brown's The Florist