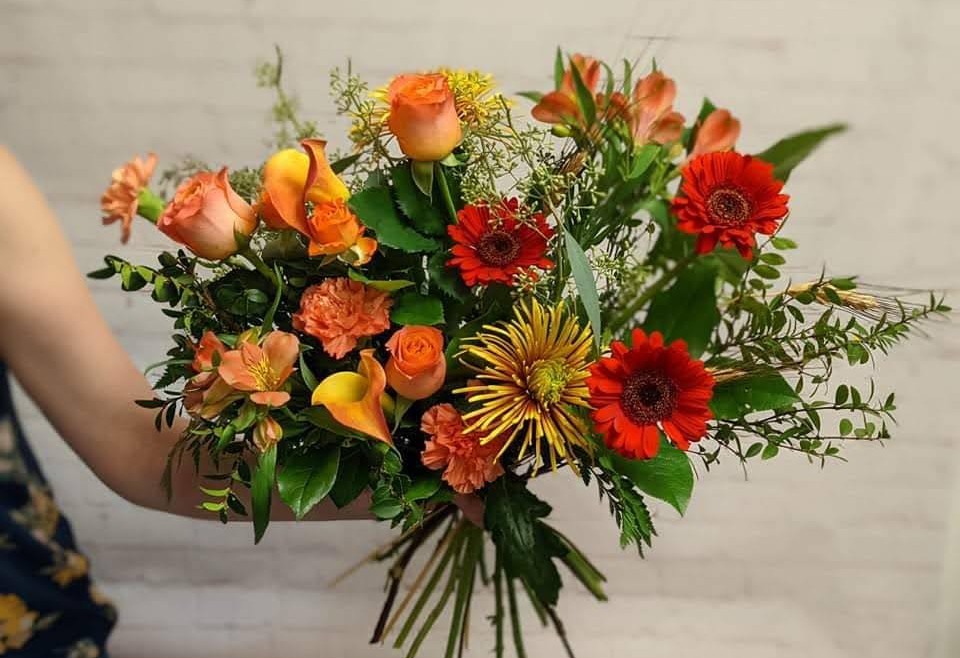 Sending flowers to those we care about from afar is a great way to send a little sunshine and stay connected, especially during the holidays! Sending flowers out of town can also feel a bit daunting if we're all honest with ourselves, especially if you're unfamiliar with the area you're sending to. Luckily, we live in a time when technology is on our side! The purpose of this blog post is to help you navigate what may seem like a tricky task. We will be covering a few topics; How can Brown's help you send flowers out of town? What exactly is an "Order Gatherer"? and, How to DIY Find a legitimate florist online. Let's get started!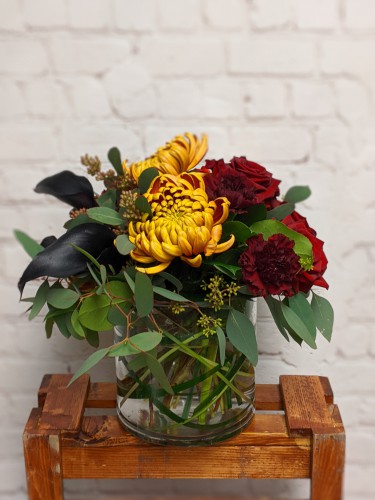 How can Brown's help you send flowers out of town?
We are here to help make the process of sending flowers from a distance as easy and accessible as possible, even if we can't be the ones to do it for you.
Our online ordering system does not process orders that are to be sent outside of our delivery zones. If you would like to send flowers to another city, province, or country, you can call any of our three Brown's The Florist locations and speak to a team member who will be happy to help you find a florist nearest to the recipient's address. By doing this, you can:
Speak to a florist directly in the location you would like to send

to and find out exactly what they have available, (keeping in mind that not all florists carry the same products or have the same design style).

Avoid paying

for relay

fees and

wire service

minimum cost requirements.

Learn what to look for when finding a f

lorist, and

not

an order gatherer.
What is an Order Gatherer?
If you have spoken to our team about sending flowers out of town before, you've probably heard us talking about avoiding Order Gatherers. You may be wondering… What exactly is an Order Gatherer? Order-gatherers are companies who pretend to be local florists and who do not have an actual brick-and-mortar address. In reality, they are call centers that add fees to your order or take them away from the value of your flower arrangement. After fees are deducted from your product you can end up with something much smaller or not what you intended to order.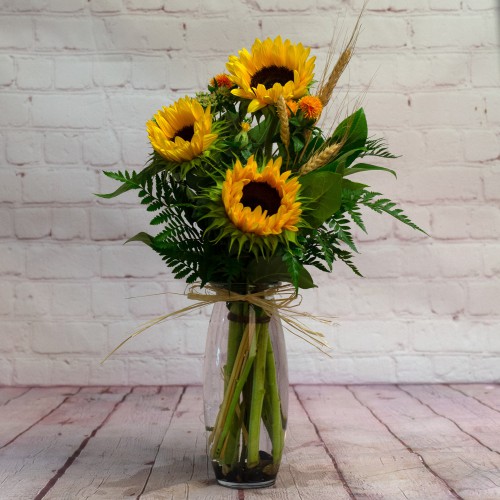 That being said, there are amazing floral businesses that are real and want to help you find what you're looking for.
How to find a Florist Online
If you're feeling Google savvy and you're ready to start your search engines, then you can find a florist on Google by following these steps:
Enter the recipient's address into the search bar on Google Maps. Click "Nearby" located directly underneath the address so that the address bar will open up for you to type the word "florist". After pressing the "enter" bar or hitting search, a selection of florists nearest to that address will appear on the left-hand side of the Google map. Now that you can see all of your options, there are a few things to look for when you are choosing a florist on Google:
Does the florist have a real address and visible photos of the store's location?

Does the phone number provided have a local ar

ea code?

Does the florist's website address include the businesses' name rather than "flower shopping"?
Have you given yourself enough time in advance to order flowers for a specific date or occasion? At least 48 hours is preferred, especially for international orders, considering the time differences and that we are still experiencing a global pandemic and we don't know what that looks like everywhere.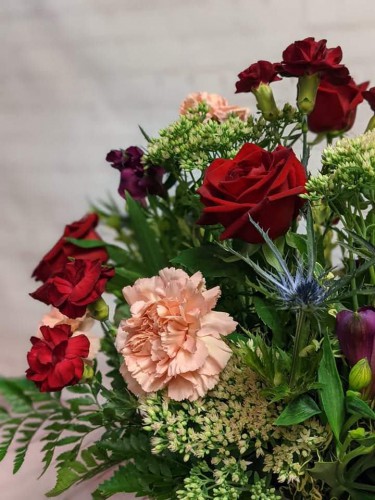 Now that you have narrowed it down before you make contact with the florist you've chosen please have the following information ready. By having this information prepared beforehand, you can save yourself the hassle of trying to find your phone book or contacts list on the spot.
The

recipient's

full name, address, and phone number. As well as details outlining what it is you would like to send.
If you're not exactly sure what that is, you can ask the employee at the Florist shop what they would recommend. If you know the recipient is sensitive to strong fragrances, or they don't like a certain flower type, make sure to mention that too.
A card m

essage to be attached to the order, no more than 330 characters unless you're intending to purchase a full card to go along with it as well.

Any other details about whether the recipient will be home to receive the flowers or for what occasion you are sending them

.
By having this information prepared beforehand, you can save yourself the hassle of trying to find your phone book or contacts list on the spot.
If you have any further questions about finding a florist out of town, just give us a call. We love being a business that you can depend on, and we are happy to help!
Written by Katherine Olmstead